The evolution of packaging role today is a concrete reality in all commodities.
From simple holders, the boxes are always more an instrument to enhance a lot of categories, as for the Pirelli tires.
The need to create a box that would support in a marketing way the characteristics of the product, showed on proper cases inside authorized dealers, has led to the realization of this packaging with original cuts and openings.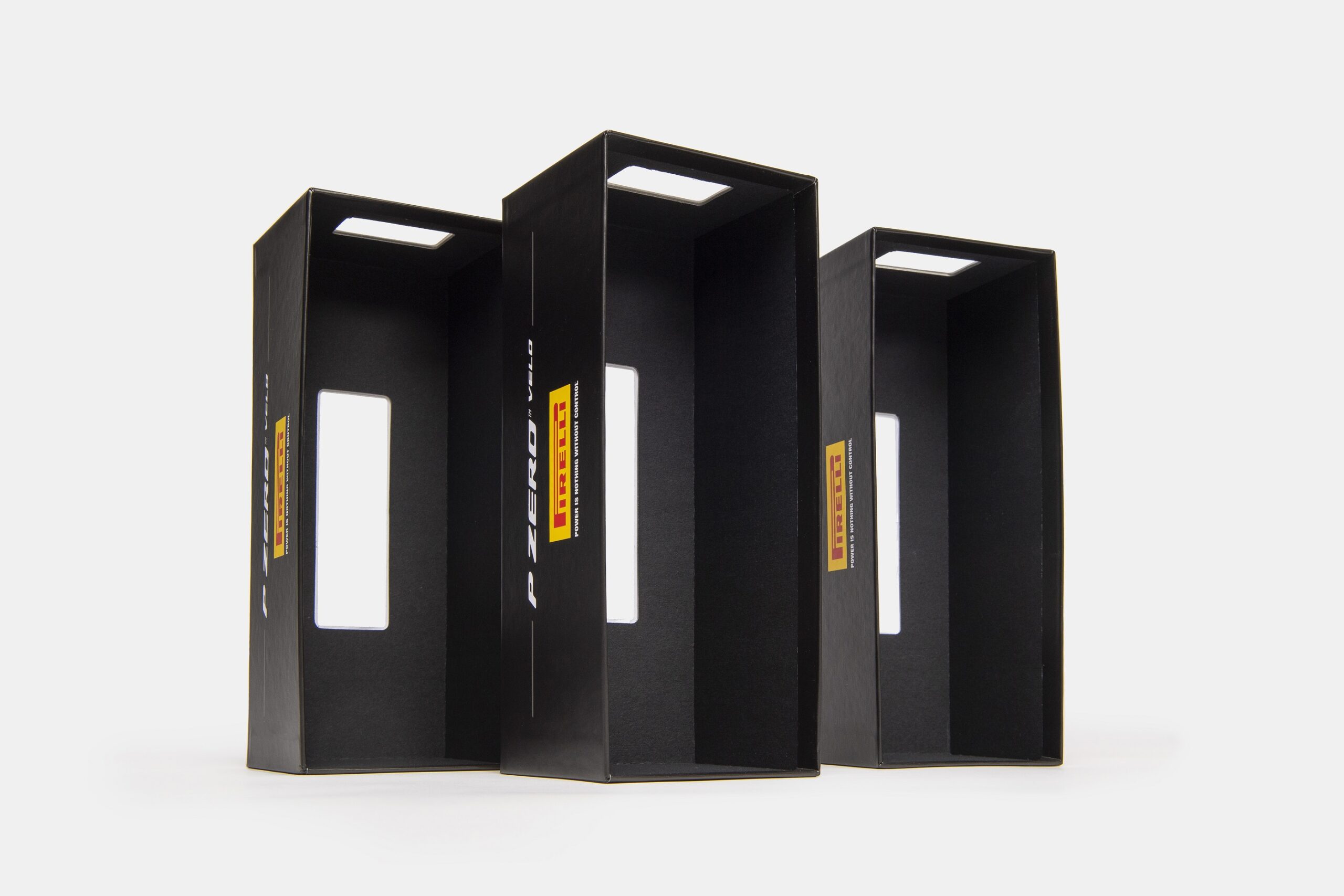 The colored layouts identify the differences between the products of the same cycle tires of the Pirelli line and contribute to empower brand's communication.
The perfect closing of the lid, that descends the end of the bottom, complete the plus points of this packaging with amazing performances, from the financial point of view too.
Contact us to learn more about this project and to realize your customized packaging.